Kaden and I are overwhelmed by the quality of work submitted and overjoyed to put together an exhibition that represents at least 20 historic processes, making"Remnants" a unique survey of contemporary antiquarian photography! Congratulations to all exhibiting photographers and a special thanks to Michael and Chelsea Granger at LightBox Photographic Gallery!
Please click here for more information.
Artists exhibiting: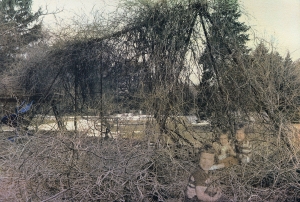 Christina Z. Anderson – Swing Set II – Jurors Award
Alex Boyd, Christina Z. Anderson, Angie Brockey, Allan Barnes, Mariana Bartolomeo, Claudio Santambrogio, Diana Bloomfield, Robert Dutruch, Jill Enfield, Libby Bulloff, Stephen Robinson, Ross Faircloth, Diane Fenster, Filipe da Veiga Ventura Alves, Jim Fitzgerald, Matthew Larson, Jason Lazarus, Jocelyn Mathewes, Melanie Walker, Eric Mertens, Michelle Rogers Pritzl, Peter Moxhay, Heather Oelklaus, Jalo Porkkala, Beverly Raynor, Rebecca Sexton Larson, Paula Riff, Robert Schaefer, Sara Silks, S. Gayle Stevens, Susan Huber, Tony Sehgal, Terry Towery, Valerie Burke, Casey Waters, James Weber, Jacqueline Webster, Jeanne Wells, Jane Wiley, Zoe Zimmerman, Addison Brown, Ryan Zoghlin, Bill Vaccaro, Jesseca Ferguson, Alan Bekhuis.