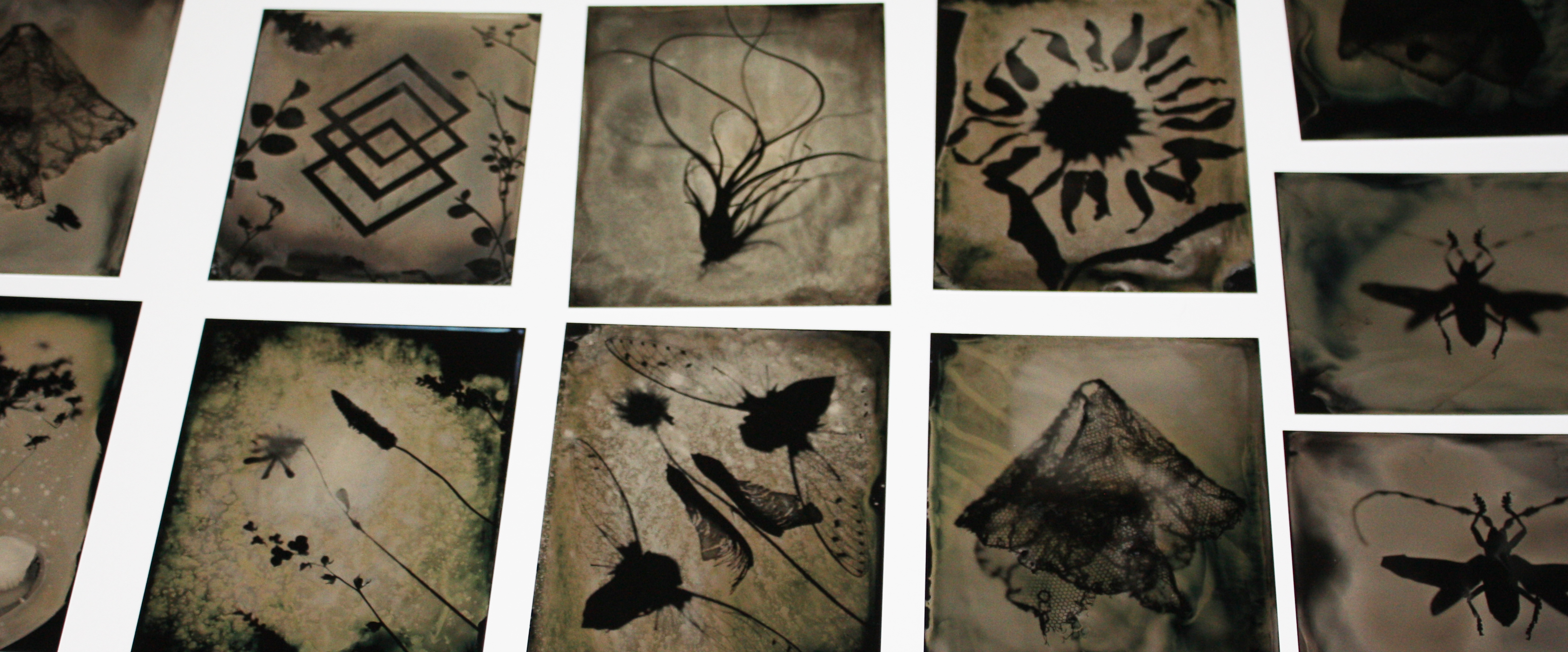 l had a wonderful time making wet plate collodion photograms with a fun and talented group of photographers. J Jason Lazarus, a photographic educator at the University of Alaska Fairbanks, had this to say:
"Nadezda did a terrific job with making the material approachable for beginners and advanced alt-pro photographers alike. Although I've certainly possessed a basic understanding of the process, she demystified so many elements of this complex process – one that I've always seen as magical… From coating the plates with silver through exposure and development, I quickly developed a cautious confidence in what I was doing thanks to Nadezda's hands-on guidance. Students were encouraged to play with several alternative processing methods that would alter the final result – and that exploration only fueled my interest in the process even more."
I am grateful to all the participants for making this such a rewarding workshop experience and look forward to seeing the results of their future forays into the process! Again, many thanks to Michael and Chelsea Granger at LightBox Photographic in Astoria, OR, for their hospitality and dedication to antiquarian photography.